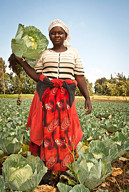 2012 UPDATE: I wrote the essay below ten years ago for my "Women's World,"exhibit in Stamford CT and Far Hills NJ. It is still valid today, yet as I continue to document key watersheds in Africa for No Water No Life ®, I see new threads that enhance my earlier comments, such as:
• We need to understand, as I explained in a lecture in Kenyan's Maasai Mara, that if women and girls must spend 40 billion hours a year collecting water that precludes girls going to school and women being more productive.
• More African women are now working with their husbands and children, thanks to organizations like KickStart promoting easy-to-use pumps that irrigate crops during dry seasons and thus triple output and income.
• The Global Peace Initiative for Women, UNEP and caring women like author Kuki Gallman are asking us all to join in spreading awareness of the entwined issues of environmental stewardship and more positive roles for women.
The comments below highlight thoughts that evolved while photographing women from East Africa, Europe and the USA.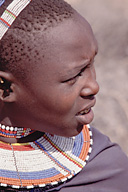 EAST AFRICAN WOMEN
My interest in photographing the women of East Africa began with a detour to a Samburu tribal village while on a wildlife safari. The color of the women's beadwork was as captivating as their bonds with their children and camaraderie amongst each other. "Maridadi," the Swahili word for jewelry and adornment, is also the Swahili word for beautiful. These women were "maridadi," but who were they beneath their beauty? The eyes of the women in these tribal villages seemed clouded.
On three succeeding trips, I visited the Njemps living on the lake, the Turkana living in the desert, and the Maasai living on the Serengeti Plain. I kept pondering the differences between the fabric of African women's lives and mine. Alice Walker's book, Possessing the Secret of Joy, left me with many disturbing questions.
Ten years after my first trip to East Africa, I returned to photograph women working in rural co-operatives sponsored by TechnoServe, a non-profit NGO providing working solutions to world hunger. This time I felt a connection with the women i photographed. Their eyes sparkled and reflected their pride in being able to take care of their families. I realized I was witnessing the birth of self-esteem among these East African women. This emergence of self-determination and self-reliance has validated and prolonged the existence of their rural, tribal villages at the end of the twentieth century.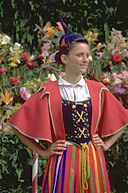 EUROPEAN WOMEN
My photographs of European women reflect a personal fascination with history. Religious wars, world wars, national revolutions and industrial revolutions have affected the lives of the forbearers of these women. The Ages of Exploration, Chivalry, Classicism, Romanticism, and Enlightenment flourished and waned, variably honoring and including women, or ignoring and leaving women. The echoes of these ages have affected the nature of European women, just as purges and plagues have had their impact.
Women in Europe exude centuries of cumulative heritage, seen and unseen. When photographing there, I invariably include visual representation of the cloth of continuity and change within the culture. That backdrop can be as grand as English Gothic churches and Portuguese Moorish arches, or as simple as outdoor markets and cobbled streets, defined by layers of peeling paint and fresh laundry. Such settings span many generations – past, present, and future.
As the renowned photographer Margaret Bourke-White has said, "… to understand other human beings you must gain some insight into the conditions which made him [or her] what he [or she] is."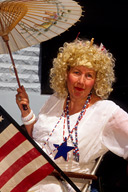 AMERICAN WOMEN
American women in my images present broad interests and skills, the quilted patterns of their lives. The tradition of quilting symbolizes for me what American women have made of themselves. The patterns created by joining pieces passed down through family, given by a friend, or reclaimed from worn clothing. Each sewn quilt is unique, yet each provides needed warmth and a legacy of industry, creativity and pride, mirroring the patchwork profile of American women.
I've photographed American women's sensitivity in the arts and women's determination in the face of difficulty: women who are folksingers and women who fight devastating floods. I've photographed women's patriotism and women's intuition: women who honor the Fourth of July and women who study Tarot cards.
American women are artists, athletes, executives and entrepreneurs. Simultaneously, they are caring mothers, wives, and neighbors. Across the country, and across all backgrounds, American women seem ingenious, philosophical, playful, creative, proud and ready to go. They are pilgrim souls with pioneer spirits.
For more photos of women, please visit our online photo galleries:
Girls Worldwide · Women worldwide · Mother and Child