Exhibits & Lectures by Alison M. Jones
---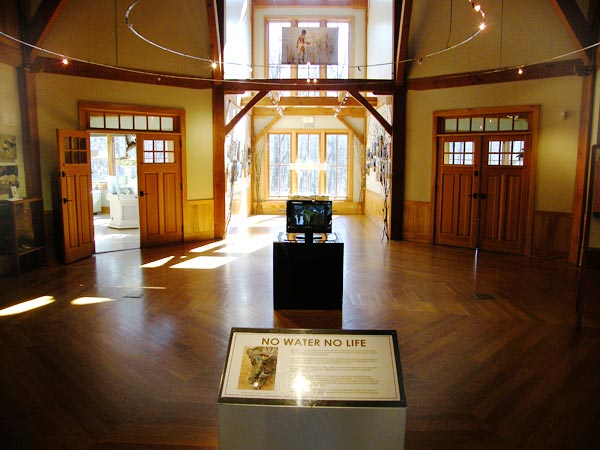 Lectures and Exhibits (March–April 2009)
Lecture, March 19
Darien Community Association, CT
No Water No Life: Managing Our Watersheds, Alison M. Jones
7:00 pm, 274 Middlesex Road, Darien, CT
Solo Exhibit, March 22–April 24
Darien Nature Center, 120 Brookside Rd, Darien, CT
No Water No Life – North America and Africa's Thirst, Alison M. Jones
Opening: 4-6 pm March 22
Exhibit Dates: March 22 to April 24, 2009
Lecture, April 1
Masters School, Dobbs Ferry NY
No Water No Life: Managing Our Watersheds, Alison M. Jones
Reception 6:30 pm; Lecture 7:00 pm in Estherwood
Masters School, 49 Clinton Ave., Dobbs Ferry NY 10522
Group Exhibit, April 20
African Rainforest Conservancy Gala, NYC
Artists for Africa Benefit with photos by Alison M. Jones
7 pm at S. Weiss, 711 Greenwich St., NYC

ARBOR DAY, April 24
Lecture and Exhibit: Tewksbury Twp, NJ
Trees and Rivers, Alison M. Jones
10 am: Lecture, Tewksbury Elementary School, 109 Fairmont Rd East
11 am: Awards, Christie Hoffman Park with NJ Governor;
Trees, Rivers, Logging photo exhibit, Alison M. Jones
Lecture, April 30
WINGS WorldQuest Fellows Retreat, NYC
No Water No Life's Discoveries and Challenges, Alison M. Jones
Private Event at the National Arts Club
---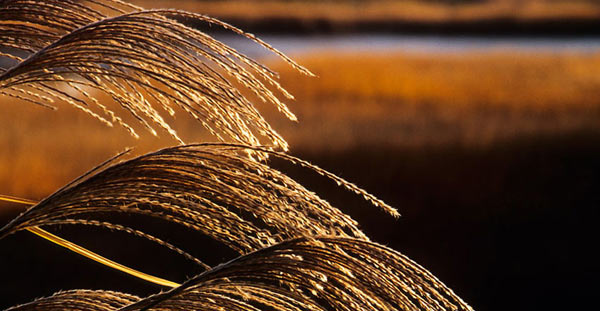 Exhibit and Reception (Nov. 5–Dec. 10, 2008)
Brendan's Café 101
101 Rowayton Avenue, Rowayton, CT
Photographer Alison M. Jones will be displaying scenes of African wildlife, European architecture and Rowayton waterscapes at Brendan's Café 101 from Nov. 5 to Dec. 10. An Artist's Reception will be held on November 15 from 6 to 8 pm. At the reception she will also be selling photographic booklets, greeting cards and gift tags she has produced.
Having considered Café 101 her "front kitchen" for several wonderful years when she lived across the street, she is excited to share some of her favorite images to be enjoyed over the best lobster-roll lunch to be had in New England or a creamy Major Mint ice cream cone. Her photographs will be specially priced to appear on Christmas morning as a special gift!

---
No Water No Life (Aug. 8–Sept. 21, 2008)
Kootenay Gallery of Art, History and Science
Castlegar, British Columbia, CANADA
This solo show focused on No Water No Life watersheds. Kootenay Gallery's mandate is to foster respect for and appreciation of the cultural, artistic and natural heritage of Canadian and world cultures.
---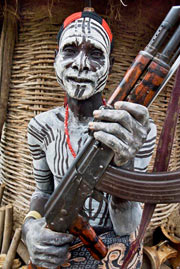 Blow-Up (Aug. 6–23, 2008)
Bromfield Gallery
Boston, MA
Highlights included Alison Jones's "Karo Elder, Ethiopia," showing a vividly painted Ethiopian holding up a machine gun, ready to protect his village's access to water.
---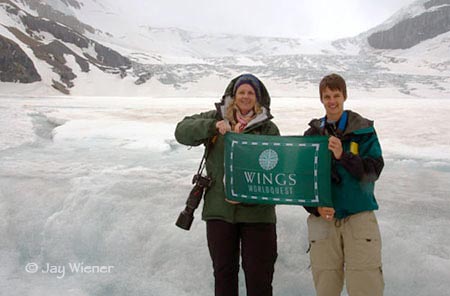 Presentation by WINGS WorldQuest honorees and flag carriers (Nov. 12, 2007)
Explorers Club
New York, NY
No Water No Life's Project Coordinator Robin MacEwan joined Alison in a brief sharing of images from their Columbia and Omo River Basin expeditions.
Links: No Water No Life, Columbia and Omo River Basin expeditions.
---
Book Launch (Nov. 8, 2007)
Explorers Club
New York, NY
Book Launch: They Lived to Tell the Tale, a collection of explorers' tales with one of Alison's essays and photography.
---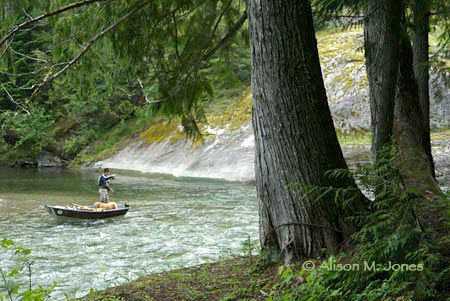 The Memory of Fire and Water (Sept. 21–Oct. 20, 2007)
Canco Lofts
Jersey City, NJ
This group show addressed WATER that is woven into the fabric of all cultures and FIRE that purifies and destroys.
---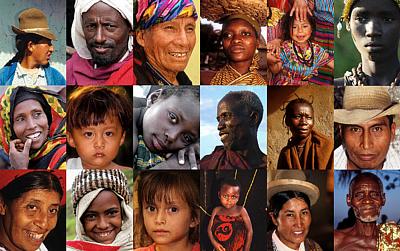 Photographing Indigenous Cultures
in Developing Nations (July 12, 2006)
The Explorers Club
New York, NY
Drawing on 20 years of photographing in rural Central America and Africa, Alison M. Jones will talk with explorers who want to portray cultures "from the inside out" and allow subjects to say "I am what you see." Alison will suggest ways to minimize being a voyeur, talk about avoiding cultural clashes and emotional overload, and share answers to breaking through language barriers, dealing with tipping and honoring cultural differences. She will also cover other photographers' work in visual anthropology and the physical risks involved when dealing with cultural extremes.

---
Photography for Conservation in East Africa (Late September 2006)
The Darien Nature Center
Cherry Lawn Park
120 Brookside Road, Darien, Connecticut
(203) 655-7459
Super-sized, framed photographs of lions at sunrise, midday and sunset, cheetah, giraffe, Maasai women and other icons of Africa will be on exhibit in June, 2006. (Some images are as large as 4' by 4' and make a great impact!) In conjunction there are two display cases featuring exotic African jewelry, furniture and art that Alison has collected over 20 years. The intertwined issues of Africa's endangered cultures, wildlife species and ecosystems require a broad, rather than narrow focus. Indigenous people, flora and fauna are all grappling for the same rapidly diminishing space. This reality is the key to community-based conservancies Alison supports and documents.
---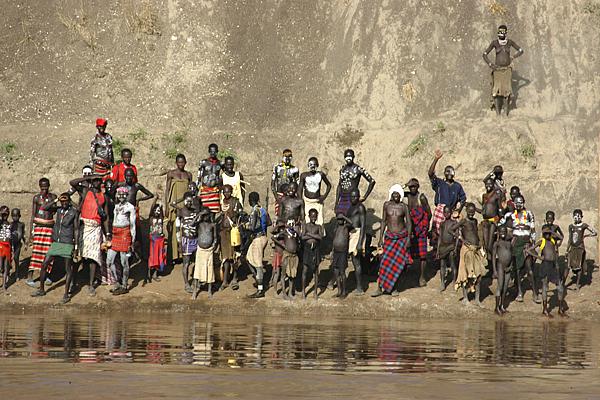 No Water – No Life: A Photo/Documentary Work-in-Progress
(Late September 2006)
The Darien Nature Center
Cherry Lawn Park
120 Brookside Road, Darien, Connecticut
(203) 655-7459
After twenty years of photographing many challenges facing Africa, water has become Alison's current focus since Africa is so clearly centered around its waters. Fifteen "working prints" in this exhibit are from a safari Alison led in Ethiopia Sept. 2005 documenting some of the continent's greatest remaining ancient cultures, anchored by some of the world's greatest lakes and rivers. For her clients, Alison prepared a 60-page journal with her images from 20 previous safaris and her research on water as a precious, yet threatened, resource. This global issue is particularly obvious in Africa. Pages selected from that journal are also on exhibit here.
---